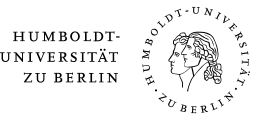 Students' Experiences
Serap Yilmaz, GeT MA Student 2015-2017 from Germany
Universität zu Köln, Talentscout – Zentrale Studienberatung, Germany
"GeT MA is a promising program offering its students a variety of topics for deepening knowledge. I quickly understood that it is not about Germany and Turkey exclusively but on regional studies, history and comparative social sciences in general. This interdisciplinarity fuels expertise, reflective thinking and research. It made me a professional not only academically but also socially while being in contact with so many people with different inputs and perspectives from all over the world."
Peter Almasi, GeT MA Student 2012-2014 from Hungary
Vodafone Global Enterprises, Hungary
"I chose the program because I was very much interested in Turkish culture and Turkish democracy. Of course, the fact that it took place in two amazing countries was also very appealing. The greatest thing about GeTMA is the multicultural atmosphere, the high level of education, and the opportunity to live in two of the greatest cities of the world. The group cohesion of the students is also remarkable; we could rely on reach other and became very good friends during the two years. Furthermore, there were a lot of conferences and events where we had the opportunity to attend and meet many relevant academics and professionals of the field of our studies. The program absolutely broadened my horizon not only in a professional way, but it has also contributed to the way I live my life and see the world around me. I have become more open towards my broad environment and my two years taught me many lessons through which I am much more tolerant and self-confident than I was before this wonderful experience. Currently, I am working for Vodafone Global Enterprise shared service in Budapest. I am a member of the Account Support team for Germany, where our main responsibility is to support the company's most important clients in Germany. These are major international companies like Bosch, Siemens, P&G, DHL, Dr. Oetker. Although it is not closely related to the field of my studies, the skills I have achieved during the two years program highly contributed to my successful employment at a multinational company. Especially the German and Turkish language skills played a major role, but also the experience that I have gained when I was working as business and market analyst in Berlin parallel to my studies."
Aslı Degirmenci Sagbakken, GeT MA Student 2010-2012 from Turkey
"Being a student at GeT MA was a great pleasure and a prominent experience for me. The Programme provided me a lot of knowledge and the chance to see different perspectives about the political, economic, cultural and social aspects of two countries, Turkey and Germany, which have indisputable significance in shaping world's politics. Besides that, it has also paved the way for me to learn about numerous other cultures owing to the experiences I have gained by working together with other participants coming from all over the world. Providing the students to be engaged in multifarious subjects through its curriculum, GeT MA has certainly had an immense effect on its graduates' personal and academic growth. As a GeT MA graduate, living in Norway and working at the Turkish Embassy in Oslo, I can say that international and also transnational knowledge and values that I added in my background, throughout the time I spent in Ankara and Berlin, are priceless. I consider myself lucky and happy that I am a part of GeT MA family."
Bilgen Uzar, GeT MA Student 2007-09 from Turkey
TCDD-Turkish State Railways, Ankara (Turkey)
"I was one of the first generation students of GeT MA and I've always felt lucky to be a part of this master program.  My study-abroad experience in Berlin as well as the stay in Ankara created close bonds, friendships and memories in our cohort. Also the content of the courses and the internship that I did, prepared me well for the multilingual and international environment that I am currently working in. I've been working in the International Relations Department of Turkish State Railways since 2011.  My branch is responsible for exchanging correspondences with international organizations that TCDD has a membership like UIC-Union of International Railways and CER-Community European Railways as well as the bilateral relations with foreign railway undertakings in Middle East& Eurasia, organizing international events and also multilateral and bilateral meetings."
Sebastian Sönksen, GeT MA Student 2009-11 from Germany
Federal Foreign Office, Berlin (Germany)
"During my studies I wanted to focus on Turkey and its region. GeT MA has overmet these expectations: I got to know new academic perspectives und together with my international and highly motivated fellow students I developed myself academically and grew personally. My BA studies focused rather on national affairs, through GeT MA I could enhance my knowledge of Turkey, its region and international affairs in general. My stay in Turkey aswell as the international and interdisciplinary group of fellow students sharpened my understanding of political systems and cultures in a very practical way. Both is essential for diplomacy. GeT MA has prepared me in an excellent way for my recent employment."
Liliya Iskhakova, GeT MA Student 2009-11 from Tatarstan (Russia)
Kazan Federal University, Kazan (Tatarstan, Russia)
"What I liked the best about the program is its' 'multi-cultural'ness: not only you get to spend two years in two capitals, but also you get to work with a group of students from different parts of the world. This is beneficial in the sense of gaining inter-cultural communication experience. And this is exactly why (on the first place) I chose the program. Both Ankara and Berlin are rich for events, no matter what one's interests might be, and I myself surely did take advantage of this by participating in different workshops, summer schools, conferences, open talks etc. What did I learn? A lot, if not more. GeTMA was kind of a milestone in my life. During the program we met specialists and experts from various fields and institutions, visited different places, which in a way was like taking a look at a broad spectrum of possibilities for future careers. That's when I took a decision to continue my education, which I'm grateful for. Currently I'm a PhD student at Kazan Federal University's Institute of Socio-Philosophical Sciences and Mass Communications. I study and teach.  I try to use both professional and pedagogical experiences gained during the GeTMA here, and from what I hear, so far the students like it."
Jael Vizcarra, GeT MA Student 2007-09 from USA
University of California, San Diego (USA)
"I obtained a Bachelor of Science in anthropology with a minor in international relations from the University of California Riverside. When I graduated, I was sure I wanted to pursue a Masters degree but I also knew that an ordinary Masters program would be too monotonous for me. I had by default a very interdisciplinary academic background and was looking for something that would integrate my interest in politics, history and sociology; for exactly this reason, I enrolled in the GeT MA Program. The GeT MA Program was the perfect opportunity for me to do this as I could spend one year in the Turkish capital of Ankara and conclude the second year of the program in the city of Berlin. Through the elective courses I was able to know other graduate students and make friends outside of the program. I was very satisfied with the discussions we would hold in class because the students I interacted with were very participative and engaged critically with the material we would review in the courses. The professors were also accessible, and the professor/student hierarchy that is common to German universities was not too common there."
Thomas Volk, GeT MA Student 2009-11 from Germany
Konrad-Adenauer-Stiftung, Berlin (Germany)
"Das German-Turkish Masters Program in Social Sciences war eine absolute Bereicherung für mich. Das international und interdisziplinär ausgerichtete Programm gab mir die Gelegenheit, mich vertieft mit politischen, gesellschaftlichen sowie sozialen und wirtschaftlichen Fragestellungen auseinander zu setzen und erweiterte insbesondere meine Kenntnisse über die vielfältige Bedeutung der Türkei zwischen Europa und dem Nahen Osten. Darüber hinaus durfte ich Ankara als eine pulsierende Metropole in Anatolien schätzen lernen und unzählige Freundschaften schließen. Nach dem GeT MA-Studium und einigen Kurzzeittätigkeiten, z.B. in der CDU-Bundesgeschäftsstelle, bin ich seit Februar 2014 als Koordinator für den Bereich Islam und Religionsdialog in der Hauptabteilung Politik und Beratung der Konrad-Adenauer-Stiftung tätig. Die im Studium gesammelten Erfahrungen sind auf vielfältige und wiederkehrende Art und Weise auch für mein Berufsleben von Vorteil und erleichtern mir u.a. mich rasch in unterschiedliche Themenfelder einzuarbeiten. Außerdem erleichtern mir die im GeT MA-Programm angeeigneten interkulturellen Kompetenzen meine Arbeit im Bereich Dialog zwischen den Religionen."
Dr. Haggag Ali, GeT MA Student 2007-09 from Egypt
Cairo University, Cairo (Egypt)
"GeT MA has fully met my expectations. During my stay in Germany and Turkey, I have experienced new perspectives and, thereby, Icould further expand my understanding of history and modernization. The teaching aimed at promoting independent thinking and argumentation and the great professors encouraged me to broaden my worldview."