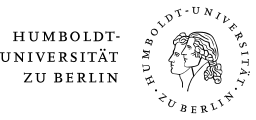 Opening a bank account
Opening a bank account in Germany makes a lot of things easier for you. This way you can easily access and transfer your money. Upon presentation your certificate of enrollment at Humboldt-Universität and your registration of your place of residence you can open up a student account at most banks where you do not have to pay any monthly account management fees.
There are also online banks you can easily open an account with via online identification or postal mail identification. They do not charge a fee for their services, also students receive a credit card and sometimes they have promotions that you receive actual credit for opening an account. Another positive aspect is that with their credit cards you can withdraw money at any ATM without paying a fee (which is still common with other banks in Germany).