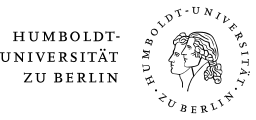 Program Overview
The one year (two semester) consecutive research-oriented master program qualifies students with a background in political science, sociology or an adjacent discipline for a PhD program in Germany. A core element of the master program is an individual curriculum developed for every student in order to provide him or her with the best possible preparation for an application at a Graduate School or in a Research Training Group. Two groups of students are especially encouraged to apply for this unique program:
 
International M.A.-graduates who want to prepare themselves for their application for a PhD program or graduate school in Germany or elsewhere.
Strongly research focused B.A. or M.A.-graduates with a minimum of 240 ECTS from Germany and abroad.
The individual curriculum provides every student with the freedom to work on his or her weaknesses, be they methodical, theoretical, topic-specific, language-related or due to the lack of socialization in the German academic system.
The individual curriculum of each student is agreed upon in an in-depth counselling meeting with the program's director of studies at the beginning of the fall term. The outcome will be fixed in a binding learning agreement. Students are expected to prepare for this meeting by checking the institute's course offer and by critically reflecting on their knowledge of methods and other qualifications needed in order to work on their topic.
Compulsory courses will be taught in English, for the elective courses there is a large variety of courses offered in both, English and German.
The ISW has a long tradition and much experience in educating PhD candidates in a variety of research options, especially through its excellent graduate school, the Berlin Graduate School of Social Sciences.