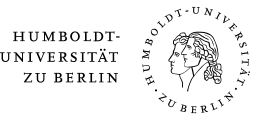 GeT MA Berlin Track for Refugees
Please note: Applicants need to be in Germany.
Program
The GeT MA Berlin Track enables refugees in Germany to continue their academic education in a master program and to obtain an M.A. in Social Sciences at a German university. It is a new track of the established GeT MA Program.
All applicants holding a B.A. degree or an equivalent degree in a relevant area of study (such as Political Science, Sociology, International Relations, History, Public Administration, Public Policy, Law, Economics, …) are welcome!
GeT MA is an interdisciplinary two-year program taught in English. It focuses on current debates in social sciences such as modernization and democratization, Europeanization and migration. Looking at the cases of Germany, Turkey and other countries allows students to deepen their empirical knowledge of actual political processes in Europe and its neighboring regions.
After graduation students are able to pursue international careers in government agencies, diplomacy, public policy, NGOs, administration, consulting, journalism, teaching or research.
The specific asset of the GeT MA Berlin Track is that the program is taught in English and applicants don't have to prove German language skills.
Application
Please send your application by email stating your motivation to apply, explain your aims and objectives, and describe your academic background. Please also send us your CV and all relevant certificates and diplomas you have obtained. Interviews with shortlisted applicants will be held in the first weeks of July.
Application deadline: 15th July, 2020
Please send the application form for the GeT MA Berlin Track for Refugees by email to: info.getma@sowi.hu-berlin.de.
Formalities
Persons who are interested in applying for the GeT MA Berlin Track need to submit
a copy of their certificate of registration as a asylum seeker (BÜMA) or
a copy of their permission of residence (Aufenthaltsgestattung) based on § 55 AsylVfG i.V.m. § 63 AsylVfG or
a copy of their residence permit based on international treaties, humanitarian or political reasons based on § 22 bis 26 des AufenthG or
a copy of their passport for refugees based on article 28 of the GFK or
a copy of their temporary suspension deportation (Duldung) based on § 60a AufenthG
Application Documents
Statement of purpose (maximum 2 pages, English).
Please state your motivation to apply for the GeT MA program. Explain your objectives and targets, research, fields of interest, and relevant background. Indicate your honor(s), scholarship(s), publications etc.
Curriculum Vitae
Two letters of recommendation
It is recommended that you request letters of recommendation from faculty members of the last institution you were enrolled in as a full-time student. Ideally, your referees will be professors who know you well from their courses you attended. The letters must be sealed and be either sent directly to the GeT MA office or handed in together with the application forms. (Please note: References have to be composed in English.)
Copy of High School Diploma (e.g. Abiturzeugnis, Baccalauréat, A-Levels)
Copies of B.A. degree or an equivalent degree in a relevant area of study (such as Social Science, Political Science, Sociology, European Studies, History, Public Administration, Public Policy, Law or Economics)
Records of study or transcripts from all universities attended
Certificates attesting language proficiency in English - equivalent B2
One Writing sample (maximum 10 pages, in English or German)
Submit your B.A. thesis, term paper or any writing sample from your previous studies.
Please send the application form for the GeT MA Berlin Track for Refugees with all the other application materials by email to: info.getma@sowi.hu-berlin.de
Program Costs and Funding - "GeT MA Berlin Track for Refugees"
Students of the GeT MA Berlin Track / Initiative for Refugees do not have to pay tuition fees for the program. Enrolment fees of around 315 € have to be paid every semester at Humboldt-Universität zu Berlin. This amount includes service fees (around 115 €) as well as a  seasonal student ticket for public transport (Semesterticket) in and around Berlin for six months (around 200 €).
Students can apply for subsidy to the Semesterticket at the Referent_innenRat, short RefRat of Humboldt Universität zu Berlin.
The GeT MA Program does not offer any scholarships.
Students with a permanent address in Germany and a secure and long-term residence permit status can apply for federal financial support (BAFöG).
Furthermore there is a variety of foundations that provide financial support to students, the most famous ones being those affiliated with German political parties. Moreover, there are several funding options offered by corporations, union and even by individuals.
An internet search is highly recommended (i.e. Association of German Foundations). Each foundation chooses the candidates according to its own criteria for eligibility. It might even be the case that you cannot apply on your own but have to be recommended by a third person.
Most foundations offer a special academic support program alongside the student's regular studies. Additional counseling is provided by the Studienkompass (website in German).
GeT MA applicants are encouraged to apply for external funding. Following, further information on scholarships as well as a list of relevant scholarship institutions can be found:
The status under residence law is particularly important for obtaining BAföG. Without waiting time you can apply for BAföG as
recognized as entitled to asylum,
recognised refugee under the Geneva Convention,
beneficiary of subsidiary protection.
Fugitives who are tolerated must have been in Germany for 15 months without interruption, legally, permitted or tolerated, before they are entitled to BAföG. In addition, asylum seekers whose asylum procedure has not yet been completed cannot yet receive BAföG, but usually continue to receive funding under the Asylum Seeker Benefits Act (AsylbLG).
For students, the monthly BAföG maximum rate is 735 euros. Half of the funding is provided as a non-repayable grant and half as an interest-free loan from the German government. This half of the loan must be repaid later, up to a maximum of 10,000 euros.
We recommend all accepted students of the GeT MA Track to immediately start submitting a BAföG application, even if they do not yet have all the required documents together, as processing can take a very long time.
The GeT MA Office will be happy to help with specific questions regarding the BAföG application and the completion of the forms.
Below you can find a list of scholarship opportunities for all applicants. Some scholarships require German language skills. The German websites mostly offer far more information on the application procedures.
Please also use search engines to find suitable Scholarships
The international office of the Humboldt-Universität may also provide some extra information: