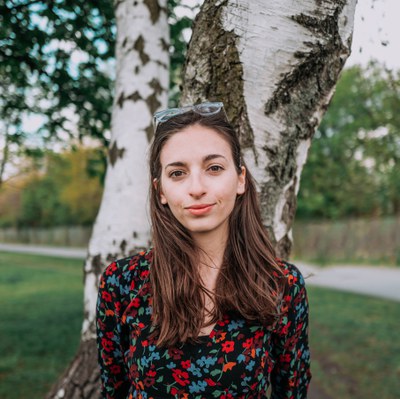 PhD Candidate
at the Research Training Group Dynamics
Email: violeta.haas@hu-berlin.de
Office: Luisenstr. 56, Room 417
Profile
Violeta Haas is a PhD candidate at the Research Training Group "The Dynamics of Demography, Democratic Processes and Public Policy" (DYNAMICS), jointly organised by the Hertie School of Governance and the Department of Social Sciences at Humboldt-Universität zu Berlin.
She earned her bachelor's and master's degrees in Social Sciences at Humboldt-Universität zu Berlin. During her studies, she worked as a research, teaching and editorial assistant at the Chair of Comparative Political Behavior, the Chair of Empirical Social Research, the German Institute for Economic Research (DIW), the Cluster of Excellence "Contestations of the Liberal Script" (SCRIPTS) and the Journal of Politics (JOP).
Violeta's research interests lie at the intersection of political behavior, far-right parties, public policy, LGBTQ+ rights, hate crimes and social norms. Methodologically, she specializes in strategies for causal identification, quantitative approaches to the analysis of text corpora, and survey experiments. In her dissertation project, she focuses on legislative changes in minority rights and how these, depending on, for instance, the social construction of target groups, affect prejudiced attitudes and behavior towards minorities.
For more information on her research and teaching profile, please visit her personal website.
By appointment via email.