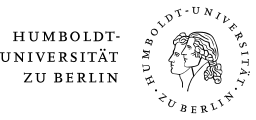 CfA/Ausschreibung 2 SHK-Stellen: Graduiertenkolleg DYNAMICS / Politisches Verhalten im Vergleich
Liebe Studierende,
für unser Graduiertenkolleg "The Dynamics of Demography, Democratic Processes and Public Policy" (DYNAMICS) am Lehrbereich Politisches Verhalten im Vergleich suchen wir ab Februar 2021 zwei studentische Hilfskräfte. 
Bei Interesse bitte die üblichen Unterlagen (Anschreiben, Lebenslauf, Zeugnisse) per Email bis zum 17. November an charlotte.reinisch@hu-berlin.de senden. 
Die Ausschreibung kann gerne an andere potentiell Interessierte weiter geleitet werden. Weitere Informationen zum Graduiertenkolleg DYNAMICS unter www.dynamics.hu-berlin.de