Montag, 17. April 2023, 18 Uhr
Manuel B. Aalbers
KU Leuven & Visiting Research Fellow at IRS Erkner
based on work together with Zac Taylor, TU Delft
In Real Estate Investment We Trust: How and Why German Residential Funds Expand at Home and Abroad
This lecture examines how real estate, finance, and the state are configured in relation to each other through residential real estate funds. We present a Narratives and Numbers approach, which analyses the financial accounts but also the strategies of the four largest publicly-traded funds in Germany. We make three claims. First, the ownership of stocks of these funds is remarkably homogeneous: the largest shareholders in each of the studied R-REITs are the three largest index exchange-traded funds, which are heavily backed by pension fund capital. For these investors, it is important that R-REITs provide a healthy return on investment at the lowest possible risk. This brings us to the second claim: the investors require the state, in its various guises, to guarantee attractive risk-adjusted returns on R-REITs investments. We identify six dimensions of state derisking in this context, deepening our understanding of the role of the state in housing financialization. Finally, we identify four cross-cutting expansion strategies employed by these funds: (i) investment beyond mainstream asset classes, (ii) the concentration and consolidation of ownership, (iii) acquisition across national borders, and (iv) institution-led new construction.
Montag, 24. April 2023, 18 Uhr
Hannah Schilling
Evangelische Akademie zu Berlin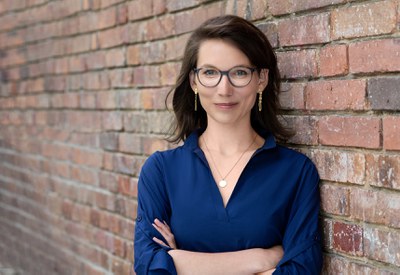 Making a living in urban precarity
Comparative perspectives from Abidjan and Berlin
This talk discusses the reproduction of inequalities in precarious work based on empirical research with young precarious workers in Abidjan and Berlin. What can we learn from the everyday practices of airtime sellers in Abidjan and delivery riders in Berlin? Above all, we see that work is closely intertwined with the making of personhood. Understanding the reproduction of inequalities needs to take this into account and with it, the role of symbolic capital. Second, such a comparative perspective urges sociological analysis to decentre from a focus on labour positions. It invites to overcome conceptual dichotomies like in/formality. To capture the making a living in precarious work constellations, a broader view on relational settings as neighbours, friends and kin and on the cultural embeddedness of economic practices is necessary.
picture: @ PHOTOGRAFIC Berlin - Vivian Werk
Montag, 08. Mai 2023, 18 Uhr
Penny Koutrolikou
National Technical University of Athens (NTUA)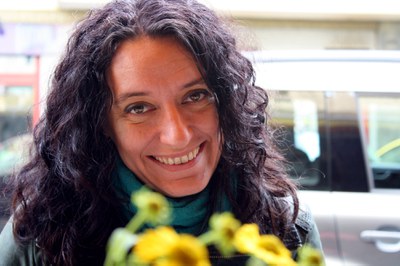 Philantrocapitalism as an anti-politics machine: reflections from Athens
Philanthropy has been gaining prominence in multiple fields; not least in the urban. The hegemony of neoliberal policies with their subsequent retrenchment of public resources coupled with a continuum of crises have created an 'opening' for private bodies to play an increasingly decisive role in key sectors of social and political life. Thus, in several crisis-inflicted cities local and global philanthropic foundations become key stakeholders in project development and implementation as well as in restructuring the terrain (and the agenda) of urban governance.
This presentation discusses the increasing influence that philanthropic foundations have on urban transformations in the city of Athens. These transformations include new governance arrangements, spatial interventions, cultural 'millieux' as well as new urban imaginaries that are 'adorned' with the notions of participation, commons, inclusion, diversity – to just name a few. These multifaceted transformations transpire at the spatial and governance levels but also at the discursive one. Focusing on Athens and drawing on critical development scholarship, this presentation aims to question philantrocapitalism as yet another "anti-politics machine" that extracts value from certain discourses, places and cultural groups while perpetuating ingrained injustices and further enclosing access and influence on decision-making.
Montag, 15. Mai 2023, 18 Uhr
Hyun Bang Shin
London School of Economics and Political Science (LSE)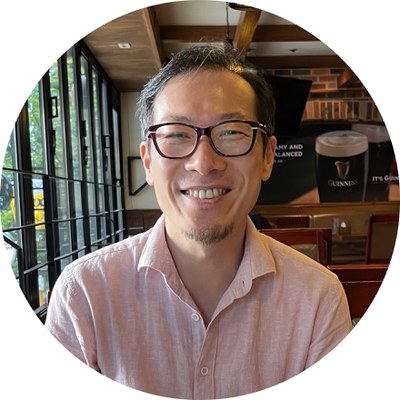 Fast-tracked city unbound? Speed, Scale, and Risk in China's overseas investment
Fast urbanism has been one of the key aspirational characteristics of contemporary capitalism, especially in the context of urban mega-projects where local and transnational elites promote master-planned cities that often exist only in blueprints. In recent years, such promotion of master-planned cities witnessed an 'Asian turn', that is, a growing influence of the state and a range of non-state actors from East and Southeast Asia, where emphasis on speed and scale has characterised their condensed and speculative urbanisation. How do the experiences of speedy and large-scale urban development translate to overseas destinations? What does it mean to discuss the advancement of Asian capital into a speculative overseas real estate market, especially in the global North? What risk aversion strategies do they adopt? What does this tell us about the nature and agents of capital? To address these questions, this talk engages with an in-depth empirical study of an urban redevelopment project in East London that involved a Chinese developer. By evaluating the business practices of the Chinese developer in London and tracing such practices back to China, this talk aims to shed light on the nature of urban manifestations of global China and the meaning of 'ethnic capital' on the one hand and, on the other, the convergence of the Chinese and British practices of pursuing pro-growth alliances that seek risk minimisation.
Montag, 22. Mai 2023, 18 Uhr
Launch of the Einstein Scholars at Risk Group
'Urban Futures at Risk'
with: 
Ülkü Doğanay
Samir Harb
Olena Kononenko
Valeria Lazarenko
Oleg Pachenkov
Oksana Zaporozhets
Montag, 05. Juni 2023, 18 Uhr
Maja Sawicka
University of Warsaw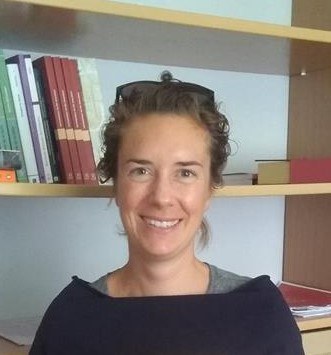 Anger in the urban traffic of Warsaw. Emotions and the interaction order.

In this talk, I would like to further Goffman's (1983) argument about the existence and origins of interaction order by reflecting on the emotional foundations of micro-structures permeating everyday social life: situational or local hierarchies, group/community boundaries, and role structures generating normative expectations. I will use the case of anger in the urban traffic of Warsaw to analyze how through expressions of anger in transient, casual interactions between strangers (drivers, cyclists, users of public transportation), a "situational stratification" (Collins, 2000) emerges and provides a temporary scaffolding for the course of interactions. I will argue that the significance of emotions as structuring factors increases due to the absence of a wider social consensus regarding norms that should regulate interpersonal conduct in the public sphere. In the particular case of Polish society, two aspects are crucial for the dynamics of anger in urban traffic: low levels of generalized social trust resulting in limited compliance with official regulations and the coexistence of diverse and often contradictory normative expectations towards interaction partners.
Montag, 12. Juni 2023, 18 Uhr
organised in cooperation with the project StadtumMig (BIM, HU Berlin).
Els de Graauw
Baruch College-CUNY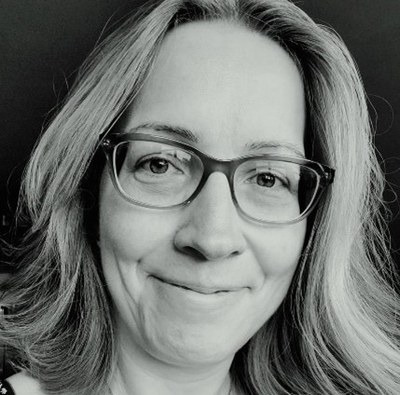 Mayoral Leadership, Immigrant Sanctuary, and Multi-Level Policy Dynamics in San Francisco
This presentation discusses the role of mayors in developing, defending, and adjusting city efforts to shield undocumented immigrants from U.S. federal immigration authorities by analyzing immigrant sanctuary policies and practices in San Francisco between 1985 and 2018. It shows that the multilevel context of U.S. immigration policy is an important determinant for how mayors have addressed immigration issues locally. In particular, it highlights two strategies that San Francisco mayors have used to influence sanctuary policies and practices while navigating ongoing intergovernmental scrutiny of the city's lenient treatment of undocumented immigrants. When the risk of intergovernmental antagonism over city policies and practices was low, mayors adopted facilitative, democratic leadership strategies characterized by collaboration with local governmental and nongovernmental actors to strengthen or institutionalize immigrant sanctuary. When the risk of intergovernmental antagonism instead was high, mayors retreated to executive, less democratic leadership strategies characterized by top-down decision-making and mayoral insulation from local political actors to curtail immigrant sanctuary and protect the city from state or federal attacks. This research illustrates how state and federal interference in city affairs can make it challenging for mayors to govern democratically by collaborating with other local actors.
Montag, 19. Juni 2023, 18 Uhr
M. Reza Shirazi
Oxford Brookes University
Documentary Film Screening and Discussion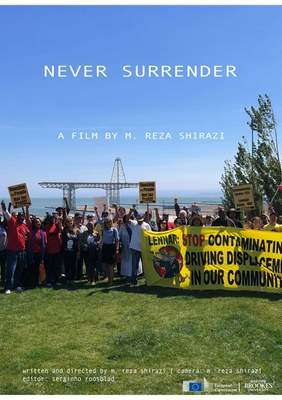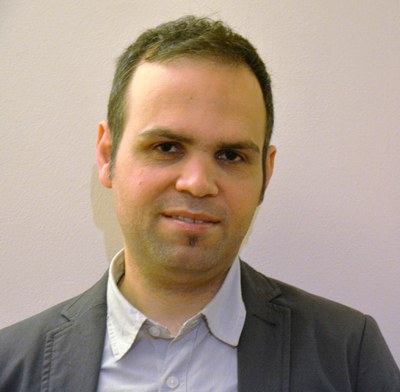 Never Surrender: The fight for environmental justice in Bayview-Hunters Point, San Francisco (2020)
Director and Writer: M. Reza Shirazi
This documentary film (Trailer HERE) is the result of more than two years of research and fieldwork in the Bayview-Hunters Point neighbourhood, San Francisco. It narrates the community fight for environmental justice, and documents the conflict between people and government over the safety of the shipyard. Decades of remediation work at Hunters Point Shipyard, a former military base contaminated during the Second World War and beyond, were revealed to be fraudulent and data was falsified. This turned the biggest redevelopment project in San Francisco into the biggest eco-fraud case in US history. This film has been screened and discussed in more than 30 events around the world.
After the film screening, besides issues of environmental justice, community activism, university-community collaboration, the power and capacity of documentary film as a research method and communication tool in urban planning and urban studies will be discussed.
Montag, 26. Juni 2023, 18 Uhr
Isabel Ramos Lobato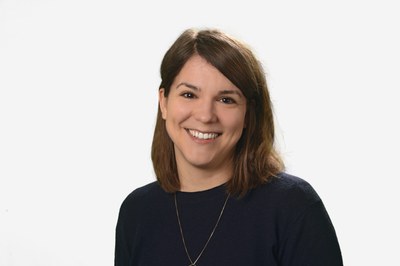 TU Dortmund & ILS – Institut für Landes- und Stadtentwicklungsforschung
School choice or schools' choice? How organizational practices shape access to primary schools in Germany
Growing levels of residential segregation in combination with parents' selective school choice strategies play a key role in exacerbating school segregation in many cities across the globe. However, these factors alone cannot not fully explain the increasing polarisation between schools and its underlying processes and      dynamics. In my talk, I will therefore focus on the interaction between parents' choices on the one hand and the institutional context on the other hand. I will examine how (diversity-oriented) policies and practices of both school administration and principals shape access to, and thus the composition of, primary schools – not only in terms of the enrolment process, but also through targeted profiling and information policies, and their impact on parents' choices.
picture (© Uwe Grützner/TU Dortmund)
Montag, 3. Juli 2023, 18 Uhr
Nihad El-Kayed
Berliner Institut für empirische Integrations- und Migrationsforschung (BIM), Humboldt-Universität zu Berlin
Local and translocal modes of in- and exclusion – Patterns of reception, arrival and infrastructure access of refugees in German local contexts
Refugees who arrived in Germany since 2015 are distributed across a wide range of local contexts: rural and urban municipalities, local contexts with different housing and labor market conditions, cities and regions which are strongly shaped by previous migration and ones that are not.
The talk is based on two research projects that dealt with the question how specific local conditions shape modes of refugee reception and how they form refugees' access to crucial resources like housing, jobs, information, and social support. The results emphasize the necessity to look at different dimensions of local in- and exclusion in their interconnection in order to see how they shape the arrival process of refugees. Depending on the constellation of accessibilities and inaccessibilities that different locations provide, refugees also rely to different degrees on translocal activities in order to access resources.
Montag, 10. Juli 2023, 18 Uhr
Noa K. Ha & Giovanni Picker
German Center for Integration and Migration Studies (DeZIM) & University of Glasgow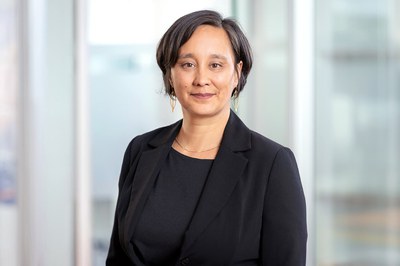 Book presentation: European Cities: Modernity, Race and Colonialism (Manchester University Press, 2022)
European cities: Modernity, race and colonialism is a multidisciplinary collection of scholarly studies which rethink European urban modernity from a race-conscious perspective, being aware of (post-)colonial entanglements. The twelve original contributions empirically focus on such various cities as Barcelona, Buenos Aires, Cottbus, Genoa, Hamburg, Madrid, Mitrovica, Naples, Paris, Sheffield, and Thessaloniki, engaging multiple combinations of global urban studies, from various historical perspectives, with postcolonial, decolonial and critical race studies. Primarily inspired by the notion of Provincializing Europe (Dipesh Chakrabarty) the collection interrogates dominant, Eurocentric theories, representations and models of European cities across the East-West divide, offering the reader alternative perspectives to understand and imagine urban life and politics. With its focus on Europe, this book ultimately contributes to decades of rigorous critical race scholarship on varied global urban regions.