News
---
Prof. Dr. Anette Fasang and Silke Aisenbre win the 2023 Rosabeth Moss Kanter Award for Excellence in Work-Family Research [Link] 

Anette Fasang und Silke Aisenbrey received 'The Rosabeth Moss Kanter Award for Excellence in Work-Family Research' for publishing the article 'Uncovering social stratification: Intersectional inequalities in work and family life courses by gender and race.' [Link]. The Research and Teaching Area Microsociology is delighted and congratulates the two prize winners.
The winning selection was also announced by Purdue University and the Boston College Center for Work and Family, who award the price together in a yearly collaboration.
Check out news regarding the nomination on LinkedIn and Twitter.
Prof. Dr. Anette Fasang will be conferred as a Honorary Doctor of the University of Turku [Link]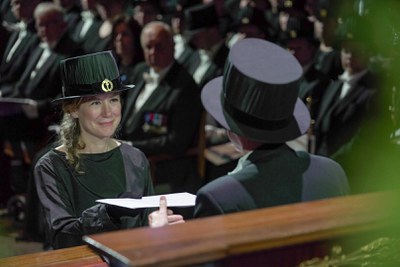 Anette Fasang was confered as a Honorary Doctor of the University of Turku based on her scientific achievements. The Ceremonial Conferment of Doctoral Degrees of the University of Turku was organised on 26–27 May 2022 [Link].
Emmy-Noether Grant (DFG) for Hannah Zagel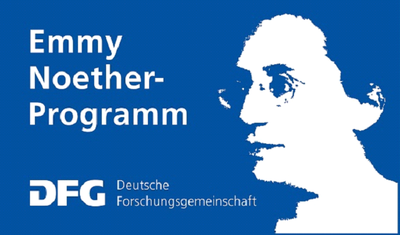 Hannah Zagel has been awarded a prestigious Emmy-Noether Grant from the German Research Foundation (DFG) to set up her own research group. The group will be based at WZB Berlin Social Science Center starting in April 2022. The research will take a comparative perspective on three main questions. First, how do states regulate reproduction, that is, whether or not people have children? The project is unique in looking at institutional configurations of 'classical' instruments like abortion legislation, sex education and contraception policy alongside 'new' regulations like for assisted reproductive technologies. A new internationally comparative database on laws and policies will be built. Second, what patterns of stratified reproduction are associated with the institutional settings? It is examined how institutional settings reduce stratified reproduction by providing policies that secure reproductive rights or how they cement existing inequalities based on sexuality, gender, class and ethnicity. Third, what are the associations between regulating reproduction and attitudes towards gender, sexuality and family in the population? Here, the project takes a longitudinal perspective allowing to study where regulations lead to more tolerant attitudes and where do they spawn a normative backlash. PhD positions will be advertised in late 2021.

Research group website: [Link]
Podcast: The work and family lives of women in Israel [Link]
In the third Episode of Series 2 of our podcast looking at research emerging from the Equal Lives [Link] project, we talk to Zafer Büyükkeçeci from Humboldt University in Berlin and Professor Vered Kraus from the University of Haifa about their research, Work and family life courses among Jewish and Israeli-Palestinian Women in Israel[Link]. They use newly-available linked Census and administrative data to look at who leads a more advantaged or disadvantaged work-family life. They discuss how they created the life course groups, what they found and the implications of the research.
Podcast: Do Nordic countries live up to their promise of creating fairer and more equal societies? [Link]
In the first Episode of our podcast looking at research emerging from the Equal Lives project, we talk to Marika Jalovaara from the University of Türku in Finland and Anette Fasang from Humboldt University in Berlin about their research, Family Life Courses, Gender and Mid-Life earnings. The research explores whether the reputation of Nordic countries for having family friendly policies  that create a fairer and more equal society is deserved. Using register data from Finland, the researchers look at the earnings of adults based on their family lifecourse and reveal 2 groups of young adults who should be a focus for policy makers and researchers going forward.
Cluster of Excellence "Contestations of the Liberal Script" (SCRIPTS) with Prof. Dr. Anette Eva Fasang as Principal Investigator has been approved [Link]
Global Challenges for the Model of Liberal Democracy and Market Economy
After the end of the Cold War, liberal democracy seemed to have prevailed for good. Today, 25 years later, however, the liberal model of political and economic order faces a profound crisis. The Cluster of Excellence Contestations of the Liberal Script (SCRIPTS) [Link] analyzes the contemporary controversies about the liberal order from a historical, global, and comparative perspective. What are the causes of the current contestations of the liberal script, and what are the consequences for the global challenges of the 21st century? The Cluster connects the academic expertise in the social sciences and area studies in Berlin, and thereby bridges prevailing methodological and institutional divides. In addition to Freie Universität Berlin, Humboldt-Universität zu Berlin, and the WZB Berlin Social Science Center, the Centre for East European and International Studies, the German Institute for Economic Research, the German Institute of Global and Area Studies, the Hertie School of Governance, and the Leibniz-Zentrum Moderner Orient are participating in the Cluster. Based on research collaborations with universities in all world regions, SCRIPTS addresses the diversity of the contestations and their inter-connections. At the same time, the Cluster maintains close cooperative ties with major political and cultural institutions.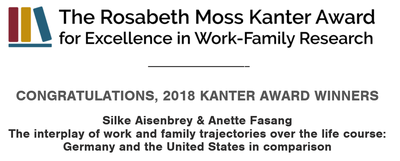 Anette Fasang und Silke Aisenbrey received 'The Rosabeth Moss Kanter Award for Excellence in Work-Family Research' for publishing the article 'The interplay of work and family trajectories over the life course: Germany and the United States in comparison' (link). Thus the 'Center for Families' at Purdue University (West Lafayette, USA) acknowledged the high quality of research in context of work and family (link). The Research and Teaching Area Microsociology is delighted and congratulates the two prize winners.
---
Past Events and News
Workshop Demography and Inequality
Date: November 22, 2019
Location: WZB Berlin | Reichpietschufer 50, D-10785 Berlin [Link]
More Information: Schedule [Link]
Between Marx and Marshall: Theorizing the Present and Process
Vortrag: Prof. Andrew Abbott (University of Chicago)
Moderation: Prof. Anette Fasang
Monday, June 4th, 4-6pm
Room 002/003, Institute for Social Sciences (ISW), Universitätsstr. 3b
Facing Barriers: Palestinian Women in a Jewish-Dominated Labor Market
Vered Kraus and Yuval Yonay
Department of Sociology and Anthropology, University of Haifa
Wednesday, December 13th, 10.00-12.00
Room K12a, Institut für Sozialwissenschaften (ISW), Universitätsstr. 3b
Over the past 35 years, Palestinian women have become increasingly active in the formal labor market in Israel.  Our book describes and analyzes the labor experience of these Palestinian women and explains why Palestinian and Jewish women have different rates and outcomes in the labor market. Challenging popular views that ascribe these differences to Arab culture and Islam, we find that it is state policies and economic barriers that hinder Palestinian women's participation and success. Our analysis includes the various Palestinian sub-groups—Muslims, Bedouins, Druze, Christians, non-citizen residents of Jerusalem—and it shows how the specific life circumstances of the women from these subgroups affect their employment and achievements.  The book provides an understanding of the contemporary possibilities and challenges faced by Palestinian women in the world of work as well as their prospects for the future.
Institutskolloquium Winter Term 17/18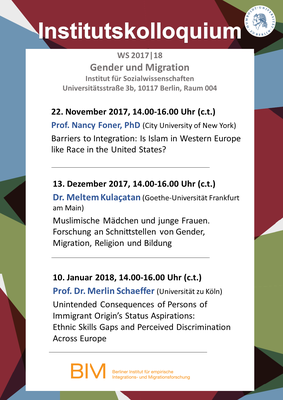 22. November 2017, 14.00-16.00 Uhr (c.t.)
Prof. Nancy Foner, PhD (City University of New York)
Barriers to Integration: Is Islam in Western Europe like Race in the United States?
13. Dezember 2017, 14.00-16.00 Uhr (c.t.)
Dr. Meltem Kulaçatan (Goethe-Universität Frankfurt am Main)
Muslimische Mädchen und junge Frauen. Forschung an Schnittstellen von Gender, Migration, Religion und Bildung
10. Januar 2018, 14.00-16.00 Uhr (c.t.)
Prof. Dr. Merlin Schaeffer (Universität zu Köln)
Unintended Consequences of Persons of
Immigrant Origin's Status Aspirations:
Ethnic Skills Gaps and Perceived Discrimination Across Europe
Generations & Gender Programme User Conference (6-7 July 2017, Berlin)
The Consortium Board of the Generations and Gender Programme, in cooperation with Population Europe and the WZB Berlin Social Science Center, are delighted to announce the 4th GGP User Conference to be held 6-7 July 2017 in Berlin. This international conference aims to bring together researchers working with data from the Generations and Gender Survey and the GGP Contextual Database, and invites them to present and discuss their most recent methodological approaches and empirical findings. The conference provides a forum for exchange of ideas among existing as well as new GGP users, policy makers and the research community at large.
Lecture Series at the Department of Social Sciences Summer'16
Prof. Wolfgang Merkel (WZB/ISW): Wieviel Kapitalismus verträgt die Demokratie?
Prof. Anke Hassel (Hertie School of Governance): National Growth Strategies and Welfare State Reform
Prof. Karl Ulrich Mayer (Yale University/MPIB): Die Rückkehr der sozialen Ungleichheit
Prof. Juan Díez Medrano (Universidad Carlos III Madrid): Educational Systems and Cross-National Variation in Access to Foreign Language Education
Time and Place: 16:00 pm | Universitätsstraße 3b, R. 004 | Poster
Call for Papers:
ECSR 1st Thematic Workshop "Demography and Inequality" organised with MPIDR and Population Europe
December 8-9, 2016 | Wissenschaftsforum Berlin - Germany
The workshop aims to bring together demographers and sociologist to discuss the relationship between core demographic processes (fertility, migration, mortality & health) and social inequality. How are current demographic developments in Europe and beyond, including increasing life expectancy, low fertility and rising migration related to social inequalities and their transmission from one generation to the next? How do country‐specific patterns of social mobility and social inequality affect fertility, migration and mortality?  Presentations closely linked to the workshop theme are most welcome.
Young Author Prize for Emanuela Struffolino
Emanuela Struffolino won the Young Author Prize 2015 of the Population Journal for her article 'Self-reported health among lone mothers: Do employment and education matter?'. ... more
---
General Event Announcements
You can find interesting events at the: