In Solidarity with Ukraine and Russian protesters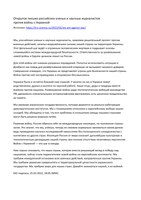 The Chair of Comparative Democracy and Political Systems of Eastern Europe declares its solidarity with the people in Ukraine and the Russian students and colleagues, many of whom are publicly opposing the war despite massive repression. There is no justification for this war. We are shocked by the brutal actions of the Russian armed forces. Therefore, we support the call of Russian academics to end the war in Ukraine immediately.
___________________________________________________________________________________
In response, the Slavic studies portal novinki has founded the forum "Gegen Putins Angriffskrieg", where informational contributions and personal voices on the war in Ukraine will be published in the future.
In addition, students and staff of the Institute of Slavic and Hungarian Studies at the HU have compiled an overview of various support offers. Anyone who wants to help can get in touch with the organisers via email lists and messanger groups.
In addition, students and staff of the Institute of Slavic and Hungarian Studies at the HU have compiled an overview of various support offers