Prof. Dr. Gökce Yurdakul
Department of Diversity and Social Conflict
|
Full publication list
|
Gokce Yurdakul CV Jan 2021
|
Gokce Yurdakul Kurzbio.pdf
|
Gokce Yurdakul CV
Name

Prof. Dr.

Gökce

Yurdakul

Status

professor

Email

gokce.yurdakul (at) sowi.hu-berlin.de
---
Institution

Kultur-, Sozial- und Bildungswissenschaftliche Fakultät → Institut für Sozialwissenschaften →

G.Simmel Prof. Comparative Studies on Diversity/Social Conflicts

Visiting address

Universitätsstraße 3b

, Room 306

Phone number

Mailing address

Unter den Linden 6, 10099 Berlin
My primary research interest is how migratory experiences shape gender and racialized identities in the European context. I use qualitative research methods, specifically face-to-face interviewing, participant observation and critical discourse analysis of media resources in my research. I conducted cross-country comparative research in Germany, the Netherlands, the UK, Israel, Canada and Turkey. My open access publications are available in my researchgate website in the link above and in the university repositories, including Humboldt University's edoc repository. 
Current research project (as of 2021):
Borders, boundaries, and bodies in the production of non-belonging: Regulating the return of European women who joined ISIS (2020-23, funded by Social Sciences and Humanities Council (SSHRC) Insight Grant, collaborator with Anna Korteweg University of Toronto)
Recently Completed Research Projects:
Getting Respect in Germany: How Turks Respond to Racism (2020-1, funded by the German Center for Migration and Integration Research, Racism Monitoring Program, principal investigator) The website of the project is here. 
Media, Migrants and Politics: Comparative Study of Media Representations of Immigrants in Australia and Germany (2019-2021, funded by the Berlin University Alliance, equal PIs with Karen Ferquharson University of Melbourne) The website of the project is here. 
Border-Making in Berlin: Sexual Citizenship and Social Boundaries in Street Sex-Work (2019-20): Through a micro-level ethnographic study immigrant street sex-workers,  Tunay Altay and I attempt to show the new forms of border-making through social boundaries in city scapes. This project is still ongoing, and the initial results will be presented as a conference paper. Output: "Crossing borders: The intersectional marginalization of Bulgarian Muslim trans*immigrant sex workers in Berlin", published in Journal of Ethnic and Migration Studies (2020). 

Body Politics, Bioethics and Gendered Identities (funded by the German-Israeli Science Foundation, 2016-2019): The website of this project is here. 

The Transformative Forces of Migration: Refugees and the Configuration of Migration Societies (2015-16): Two outputs are compilation of Humboldt students' research as an edited book  (E-Book) and a peer-reviewed special issue with international researchers' articles (special issue, co-edited with Ulrike Hamann).
Key publications: 
(2020) "Crossing borders: The intersectional marginalization of Bulgarian Muslim trans*immigrant sex workers in Berlin", Journal of Ethnic and Migration Studies (with Tunay Altay and Anna Korteweg)
(2020) "Liberal Feminism and Postcolonial Difference: Debating Headscarves in the Netherlands, France and Germany" Social Compass. (with Anna Korteweg)
(2020) "Boundary Regimes and the Gendered Racialized Production of Muslim Masculinities: Cases from Canada and Germany" Journal of Immigrant and Refugee Studies (with Anna Korteweg)
(2019)  "State Responsibility and Differential Inclusion: Addressing Honor-Based Violence in the Netherlands and Germany," Social Politics (with Anna Korteweg)
(2008) "Citizenship and Immigration: Assimilation, Multiculturalism and the Challenges to the Nation State" Annual Review of Sociology 34: 153-179. (equal authors with Irene Bloemraad and Anna C. Korteweg) 
Publications: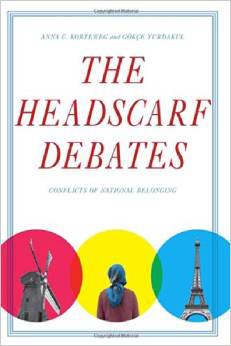 transcript Verlag, 2016                              Stanford University Press, 2014
(deutsche Übersetzung)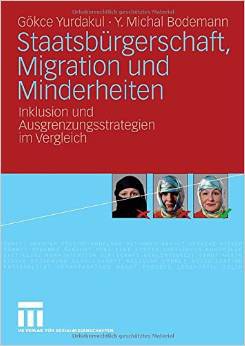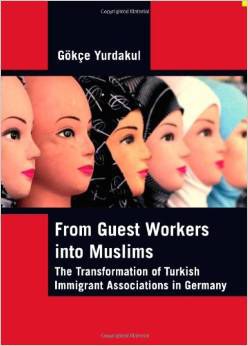 Verlag Sozialwissenschaften, 2010              Cambridge Scholars Publishing, 2009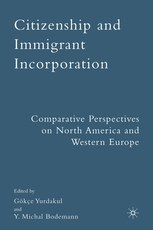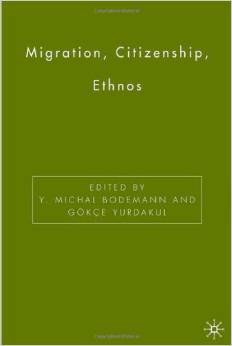 Edited Volumes: Palgrave Macmillan 2006 and 2007