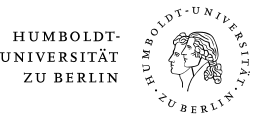 Online Info Meeting
The next online info meeting of the GeT MA program will take place on 22 April 2021 from 6:00 pm - 7:00 pm (CET).
Prospective students have the chance to meet GeT MA alumni, faculty and the program supervisors of Humboldt-Universität zu Berlin and Middle East Technical University in Ankara face-to-face.
We present the structure and contents as well as the schedule of this unique German-Turkish study program. We will be happy to answer any questions you may have regarding the study program and financing!
In order to be able to plan better, please register by contacting Daniela Jahn (info.getma@hu-berlin.de). Then you will receive a link to the event. You are also welcome to send us specific questions in advance.
We look forward to getting to know you!
GeT MA team Berlin and Ankara